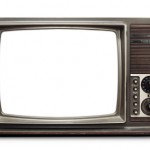 Has anyone noticed the slew of car placements on television shows this new fall season?
"Knight Rider" returned for the fall, yet this time the talking car KITT is no longer a Pontiac Trans Am as in the original 1980s series. It seems Ford pitched its case strongly, and its Shelby Mustang is now the lead character.
Chrysler secured its new Ram pickup for prominent placement on two shows: Fox-TV's "Terminator: The Sarah Connor Chronicles," and on NBC's program "America's Toughest Jobs" reality show. The Ram also will be focused in regular advertising during the programs, of course.
And General Motors worked two of its newest cars onto one show, NBC's new drama "My Own Worst Enemy" – where the program's main character has two personalities, and hence a need for two different cars.
When he's a suburban father, he drives the new Traverse crossover; as a secret agent, the character zooms around in the new Camaro sports car scheduled to hit dealerships early in 2009.
When new-car sales are at a 15-year low, and advertising might prove too costly, why not give it a shot? After all, aside from the free advertising aspect, such cars on the small screen can develop into their own characters, or cultural icons.
Product Placement and Selling Used Cars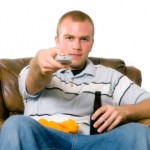 The thrust, of course, is to boost car sales. If you were selling a used car today, it's wise to cover multiple angles.
And today, when most households have digital video recorders that allow viewers to skip commercials, you've got to get the word out somehow, right?
Plus, most of the time a show will feature a car if you give it to them free. It seems a nominal investment when the vehicle is shown on multiple episodes.
Don't forget reruns and syndication. How many motorists out there remember General Lee, the bright-orange Dodge Charger from "The Dukes of Hazzard"? And "Starsky and Hutch" made the Ford Torino famous.
So what's this mean to the Average Joe who might be considering buying a new car, or selling a used car? Probably not much, but it's too early to tell.
It seems the product placement phenomenon is here to stay, with car-makers finally getting into the loop. Actually, they've been involved with television more and more in recent years, particularly in reality shows where an automobile is given away as a prize.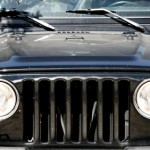 Sell a Used Car Based on Past Brand Recognition
In terms of selling used cars, past roles by cars on popular shows can't hurt. The Pontiac Trans Am didn't really get a chance to reprise the KITT role – since the model is no longer in production.
But souped-up used versions are still out there, and buyers no doubt are out there interested in scooping up a "Knight Rider" clone. Well, that is if they can swallow gas costs.
And take Jeep, for example. Its models were featured in so many war-related movies and television shows through the years that it almost exudes "strength." "MacGyver" from the 1980s drove a Jeep, and use of Jeep Wranglers in the 2005 film "Sahara" kicked up interest in the model, according to officials from Chrysler, which now owns the brand.
Regardless of the new KITT, owners of classic-model Mustangs can benefit in selling a used car by movie-goers' memory of films like "Bullitt" starring Steve McQueen racing through the streets of San Francisco.
Sometimes it's not just about a particular model. Any brand, such as Ford with the Shelby Mustang, can reap rewards if public perception of the company improves with some TV exposure. There are some auto executives out there banking on it.