During consumers' current shift from large trucks and sport utility vehicles to cars – and smaller ones at that – gas prices dominate the blame.
But another factor exists in the conscience of many Americans: pollution.
Sure, getting more miles per gallon is attractive to almost every driver. But today thanks to several factors more and more motorists are appreciating those vehicles with the lowest emissions.
Mother Earth Has Not Been Forgotten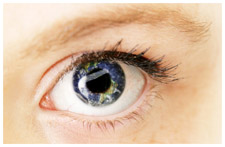 That said, which cars are the least attractive to the environmentally friendly driver?
The U.S. Environmental Protection Agency ranks cars on a scale of 1 to 10 in terms of air pollution, from the best of 10 for those that pollute the least, to 1 for cars that emit the most.
The highest rating to date is 9.5 – for the Toyota Prius, Honda Civic Hybrid, and Ford Escape Hybrid.
What is the worst? A score of 1, by the Volkswagen Touareg V10 TDI. The mid-size SUV's big turbo-diesel engine pumps a considerable amount of exhaust into the air.
In fact, diesel-powered SUVs follow right behind the Touareg TDI in terms of the worst polluting vehicles.
The Jeep Grand Cherokee CRD ranks second-worst; the Mercedes-Benz GL320 CDI is third; the Mercedes ML320 CDI and R320 CDI are tied for fourth. All received an air pollution rating of 1.
One out of 10 is not good.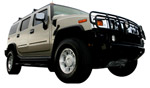 What about the Hummer?
The Hummer H2 was the bane of environmentalists long before Arnold Schwarzenegger became a target for his favorite ride.
Indeed, the H2 is next on the list, as fifth-worst polluting car, mostly due to its weight and V8 engine.
In Technical Terms
Most automobiles receive an EPA rating of 6. The score represents the amount of airborne pollutants emitted by a car that can cause smog and damage a person's health. 
These mainly consist of
Nitrogen oxide – combines with hydrocarbons to create smog
Carbon monoxide – a colorless poisonous gas
Particulate matter – creates black soot that we breathe
Formaldehyde – a carcinogen
Besides health risks, cars are blamed for contributing to greenhouse gases, which contributes to global warming.
The EPA judges cars based on the amount of "greenhouse gases" they emit each year.
A starting point is the Touareg V10 TDI, which is judged to emit 12.4 tons of greenhouse gases every year, based on 15,000 miles of annual driving.
The second-place Jeep Grand Cherokee CRD emits 11.1 annual tons of greenhouse gases; the third-ranked Mercedes GL320 CDI, 10.6 tons annually.
Balance is the Key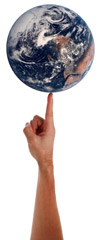 As bad as these figures may seem – gases weighed by tons seems a bit over the top – all vehicle emissions have improved the past 35 or so years.
In fact, since strong federal emissions standards were initiated in 1970, auto emissions are 75% to 90% cleaner.
For example, according to EPA historical data, the Touareg V10 TDI releases 83% less nitrogen oxide and 89% less carbon monoxide than the average car built in 1970.
Many things have contributed, such as routine use of catalytic converters, exhaust gas recirculation, filters, and reformulated fuel.
And the feds have not stopped tinkering with regulations
Some of the biggest polluters today will improve our air due to new diesel engine technology expected to surface in the 2009 model year.
Some states have enacted regulations which require automakers to post labels on cars outlining the amount of greenhouse gases it emits, as well as how the model compares to the average of all cars and trucks from its model year.
California and Connecticut will start requiring such labels beginning with 2009 models; New York will for 2010 vehicles.