It's been written and said so often, it's reached a point of nausea.
We've even done it with our reliable used-car sales overview.
Reliability is a huge factor in the mind of any potential car buyer. It's that peace-of-mind on Highway 395 through Bishop. Or for that matter, while rolling through Bakersfield, Baldwin Park, Brea or Barstow in California's summer heat.
The D Word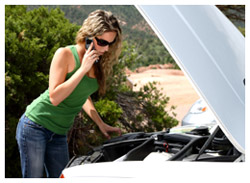 The ability of a car to always start, and run, where and when needed.
Many don't care what a vehicle looks like, or how it feels inside. The No. 1 question: will it start, and get me where I need to go?
Soccer moms demand it. Without it, commuters will move on to another vehicle.
J.D. Power and Associates recently released its newest ranking of luxury vehicles based on dependability. Lexus took the title, with Buick dropping from the top spot it held last year.
This marks 14 years in a row that Lexus – Toyota's high-end brand – held top rankings in the study.
The study measures problems experienced by original owners of vehicles after three years.
Lexus had 120 problems per 100 vehicles, down from 145 the previous year.
You May be Surprised at The Results
Some rankings, such as that of Buick, are rather surprising.
Not because Buick makes bad cars, but because dependability seems to be an asset that the company markets to sell its models.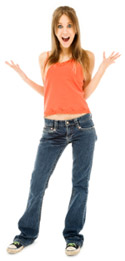 Another interesting high-ranked luxury car was Ford's Mercury, which placed second in the J.D. Power list.
It was followed Cadillac for General Motors, Toyota, and Honda's Acura luxury brand.
Land Rover was the worst, with 344 problems per 100 vehicles.
Overall, the average improved to 206 problems per 100 vehicles, down by 10 from the previous year.
Most improved was GM's Saab brand, to 254 problems, down from 319.
That was in the luxury class alone. In the compact car segment, the Toyota Prius hybrid was top-ranked. The Chevrolet Monte Carlo was the top among the midsize sporty cars.
Ford models topped three categories: the Crown Victoria as the best large car, the Ford Ranger as a midsize pickup, and the Mercury Monterey as the most dependable minivan.
Chrysler was the only Detroit automaker with no brands besting the industry average.
So, What Are the Biggest Problems?
The biggest problem cited in the study was wind noise – peculiar considering the study was about dependability.
If a car's ability to run smoothly is the most important aspect for an auto owner, who cares about wind noise?
That was followed by noisy brakes, pulling left or right, dashboard problems, and window fogging.
It's Not All About J.D. Powers
There are, of course, other ratings for car dependability. MSN Autos offers its own Car Reliability Ratings, where you can simply type in the year, make and model of an auto to learn more.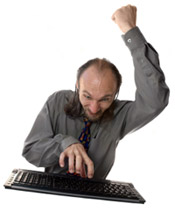 On the site, of interest is a note that a major reason people resist buying used cars, according to J.D. Power research among focus groups, is buyers don't want to inherit "someone else's problems."
The search mechanism is fun to play with. For example, typing in a 2000 Toyota Tacoma reveals that users give the vehicle an 8.7 rating, while MSN Autos gives it a 7.5.
Users and MSN Autos also post their own reviews.
"Best vehicle I ever owned," reported one owner in an Overall assessment. "I do wish the new Tacoma's were smaller, but if gas hits $5, maybe they'll get small again."
Of course some user reviews should be viewed with a grain of salt, because a writer may have sour grapes over his or her purchase that influences a negative review – which then remains on the site for all to see.
On the other side, who knows if glowing reports are coming from a dealership, or the actual automaker. Some companies have been known to have professional bloggers infiltrate review sites with positive reports – and the automotive industry is not alone in this facet.
Being smart and doing research that utilizes several different sources of information should help reduce the influence of opinions and provide solid factual evidence.