Urban utility vehicle.
What the heck is that?
Well, that's what Toyota unveiled in 2003 with the Scion – using a word to name their newest product that means heir or descendant.
The idea was to target 18- to 34-year olds by offering the fun and affordable Scion, then introduce them to all Toyota products.
Good idea, fantastic timing
Don't Let the Looks Fool You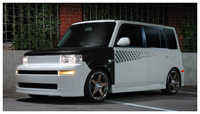 Of course, Toyota fell into the Infiniti trap of strange names with no vowels – Scion today has three models, the xB, tc and xD.
But the timing of this new car is so great, because of its real size, and value of its interior space along with good fuel economy.
A brand new Scion xB, for example, gets 22 miles per gallon in the city, 28 on the highway, for $16,700 to nearly $18,000.
The models sold today are more powerful than the earlier Scions, with a 2.4-liter dual overhead cam four-cylinder engine, getting 158 horsepower. The previous-generation Scion got about 55 less in terms of horsepower.
On top of that, the car looks small from the outside but feels actually very big inside. The xB has 21.7 cubic feet of cargo seat back of the rear seats, for example.
Box City, Here We Come
Popular lexicon will call them "box cars".  Early models look as if automobile architects got lazy and simply started putting wheels on bricks.
Seriously, the early Scions looked like Legos on wheels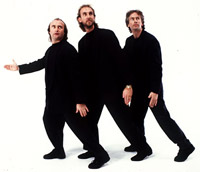 But laugh as some of us did, when all is said and done the Scion is still a Toyota, which means it is safe to say they are reliable and they don't suck too much out of the gas pump.
The intent of Toyota was to tap into the so-called "Generation Y" crowd, a step up from what Toyota called their Genesis project. Funny name, considering none of that target audience would be Phil Collins fans, much fewer would be Genesis fans.
Bottom line, get younger American auto buyers to buy into the Toyota brand.
All Scions are front-wheel drive, and the marketing engine behind them are price, options, performance-driving metrics, peace of mind in buying, and what is called "21st Century Radio."
The model comes in a liftback based on the Toyota Avensis sold in Europe; the five-door box-shaped compact wagon xB (sold as the Corolla Rumion in Japan); and the xD, a five-door subcompact.
The xD is marketed in Japan as the Toyota ist, based on the Yaris four-door platform.
Toyota sells the Scion brand a bit differently than how it sells traditional company models – which sell pretty well on their own anyway.
Creating a Buzz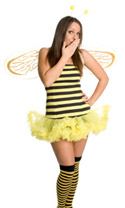 Compared with Toyota's usual marketing approach – and all automakers for that matter – the Scion used the "limited edition" as a hook.
Starting in 2004, with the Scion xB RS 1.0 (RS means "Release Series"), Scion offered limited-edition cars pre-arranged with exclusive accessories, in limited amounts therefore causing consumers to hurry to grab one.
The intent was creating a buzz among buyers – consider the target market demographics.
Additionally, production was not huge, so pre-ordering was the norm, and demand was considerable.
Note: today, re-sale values are up due to the packaged options and lack of finding a Scion model with all the packaged options.
The Scion was pushed in America using what is known as guerrilla marketing, where movie-theater ads and posters ruled, and those as well as television ads directed folks to things like want2bsquare.org, want2bsquare.tv and want2bsquare.info.
In short, the theme was, "Nerds are cool".
Today, Scion sponsors VBS.tv's "Thumbs Up!", featuring David Choe using an xB as his car to cruise around the state and talk about what they find.
Sounds pretty Scion-eske, very hip.
To get a glimpse of how the car is showcased, check out Scion Radio 17, an Internet radio initiative that features 17 alternative channels, ranging from rock to hip-hop to electro and soul.
Imagine Chevrolet trying a radio channel with hip-hop?