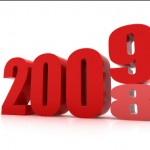 Many people dismiss the last two months of the year when it comes to buying a new car, or even a different car even it that means pre-owned. The holidays and all the small-item gift purchases beckon, property owners face year-end property tax payments, and there is just too much going on to consider a high-end purchase.
That may not be wise thinking, ultimately. For one, the way the car sales market is down today, you just might find a killer deal to buy a car. On the other side, selling a used car today means most likely a strong demand (and therefore good payments), as more and more people are holding onto their used cars longer.
Other wildcards are emerging, such as the end to the lengthy presidential election which – regardless of the outcome – will slowly rebuild certainty to the American economy and eventually should mean more spending by consumers. It might be a great time to sell a used car, for those seeking cash for used cars in general, and those in the market to buy a car.
Much depends on which vehicle you're trying to sell, who you deal with, and timing. The end of the year, for example, is a perfect time for a parent to buy a used car for a new teen-age driver, the ultimate holiday gift. Those buyers might be prepared to offer top dollar.
Other Factors at Year's End and Selling Used Cars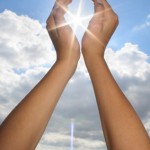 Where is the best place to start if you're selling a used car or seeking quick cash for used cars at the end of the calendar year?
For automotive industry experts, it's almost a game trying to figure out who will be the biggest winners once the economy turns around and people start buying vehicles in earnest again. For example, a company called wRatings Corporation recently announced results of its annual study of the most competitive auto companies.
The top vehicle company according to a score where 100 is perfect is Harley-Davidson, with a score of 87.2 – the second straight year Harley topped the category. It is followed by Honda at 64.9, Acura at 64.4, Lexus at 61.6 and Subaru at 58.6.
AutoNation took command of the auto retailers division, with an 81.7 score. It was followed by AutoZone at 72.6 and Advance Auto Parts at 71.8. You can see with the gap between the top company and its competitors what this independent competitive research firm thinks of AutoNation and its ability to thrive once the economy gets better.
Scores from the Competitive Strength Index combine how well companies meet consumer expectations, along with a company's ability to generate economic profit. The quarterly survey is conducted with a representative sample of 25,000 American households across 12 industries.
You can use the results to your advantage, in terms of selling a used car to a company (AutoNation) that appears to be ahead of its competition; or which brands of cars should remain strong through the economic downturn. Selling a used car, it helps when the car you own is a trusted brand.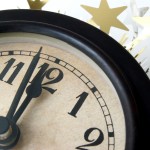 Selling Used Cars and Timing
Some media outlets are getting the picture in terms of buying a car or selling a used car at the end of the year. For example, U.S. News & World Report in fall 2008 published a report entirely about "The Best Times to Buy a New Car."
Among the findings:
Buying a car in the fall means dealing with car manufacturers and dealers desperate to move inventory. The economic situation means low foot traffic at dealerships, so the result is strong rebate programs and other incentives on both 2008 and 2009 models.
The end of a model year means you can buy a fairly new car, at a good price.
Holidays and long weekends are good times to buy a car, whether buying a new car or buying a used car. Dealerships expect more customers and offer more incentives, rebates and financing deals.
End of the month means more deals so salespeople can meet quotas. Ditto the very end of the calendar year. Cars.com notes, "Automakers often look to close the year with strong sales as they prepare for January and February – traditionally bleak sales months in the car business."
Of course, some of these sales tactics hardly apply to selling a used car or getting good cash for used cars. However much of this information can be valuable, as you can see which vehicles might be in demand, and when. Set the right price point for your vehicle, and you might undermine area dealerships and sell a used car rather quickly and for a price you're happy with.
In buying a new car, the tips offered by U.S. News & World Report appear valid. There is, after all, something to be said about the end of the year or even end of the month in buying a new car.
If you would like to find more information about our amazing nationwide car buying and selling network then visit us at http://www.cash4usedcars.com and get cash for your car quickly!