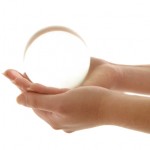 The influx of so many new types of "crossover" utility vehicles – which basically means they are built on the chassis of cars, compared with old sport utility vehicles that were built truck-style, body-on-frame – raises some interesting questions.
When will used crossovers begin hitting the market, in case you're interested in buying a new car, or have one and are selling a used car, or need cash for a used car fast?
Sure they might not be SUVs, but is the improved fuel efficiency that much better?
Are there areas where crossovers might be selling hot now, as new, but where owners soon may decide to move on?
The answer to question No. 1 is, any day now. For a variety of reasons – gas prices continuing to be just too high, despite recent drops, for example – crossover owners eventually will get that vehicle on the used car market.
One reason might be so many new models and versions are unveiled each year, and the start of the new model year at the end of 2008 no different. Another might be that, in adult toy-heavy areas like the San Fernando Valley in Greater Los Angeles, people just want the newest plaything.
Too Many Crossover Vehicles to List for 2009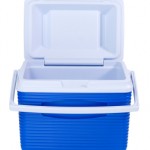 How many more crossovers are out there for the 2009 model year? There is no definitive list, but let's take a look at some that have generated headlines.
You have the Ford Taurus X, a six- to seven-passenger mid-size crossover formerly called the Ford Freestyle. It replaced the Taurus station wagon in Ford's fleet – and next year will step aside while the Flex dominates Ford's crossover marketing strategy.
The Flex is more station wagon or minivan than an SUV, but its shoebox-yet-sexy design is attracting at least some buyers – along with neat features such as a large roof window, a capless fueling system, and the Microsoft-powered Sync that integrates functions of navigation systems, mobile phones, satellite radio, DVD and compact discs.
It also has a refrigerated console between second-row chairs. Built in refrigerator! It's not your mother's SUV.
How the Crossover Utility Vehicle Might Perform in Southern California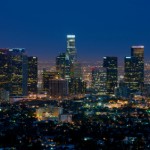 Not all CUVs – for Crossover Utility Vehicle for the uninitiated – are brand new. Of course, the term crossover is loosely applied to a variety of vehicles as the auto industry tries every marketing tool available.
But you have models such as the Toyota Matrix and the Pontiac Vibe, two vehicles now somewhat related due to a unique partnership between Toyota and General Motors. The Vibe was introduced at the end of the 2002 model year, the Matrix during the 2003 model year.
Back then they were basically among the smallest SUVs. For the 2009 model year, however, both Toyota and GM aim squarely at fuel economy.
The two car-making behemoths together own the New United Motor Manufacturing Inc. plant in Fremont, Calif., where the Toyota Corolla sedan and Tacoma pickup are produced – and the Vibe. The companies are working together to further expand the new CUV horizon.
It is said that crossovers save gas due to their lighter weight, the result of unibody construction as opposed to body-on-frame, truck-based SUVs.
Is the savings enough, though? Let's take a brief look at driving conditions in certain Southern California communities, compared with some CUV mileage ratings.
The San Fernando Valley can present challenging suburban driving conditions for any soccer mom. Will the new Chevrolet Traverse keep her happy with just 17 miles per gallon away from freeways?
A great percentage of those who live in Ventura County must commute to jobs in the San Fernando Valley and Los Angeles areas. Is the 23 to 24 miles per gallon on freeways for the Honda Pilot or MDX, Nissan's Murano or Infiniti's FX good enough for long-lasting ownership?
Buying or selling a used car in the San Fernando Valley, Ventura County and outlying areas such as Santa Clarita means the availability of used vehicles out there, which is dependent upon how happy current owners are with their property.
As people get more used to crossover utility vehicles, and start to see more new, improved models, more and more will become available. Or, you may already own one and need cash for a used car quickly. The market right now probably will never get hotter for a used crossover.