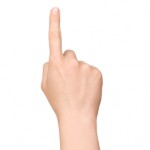 Recently MyRide.com, Autobytel's consumer website for all things automotive, looked into which used cars were being researched the most on its site.
The findings are valuable if you are selling a used car and your model happens to be on the list. The site also includes a neat "Expect to Pay" range which can offer guidance about what to anticipate.
To sell your car, of many factors that can come into play – mileage, condition, color, location, etc. – having a used vehicle high on any "desired list" is hugely positive.
The MyRide.com list is not a scientific survey, but it's a site with a good number of site visits by people looking to buy and sell cars, or auto parts, or for general used car information and used car advice.
So the results have value in terms of the most-researched used cars, and providing insight to help sell a used car. The end result, a list of 15 makes/models but without years, was topped by the Ford Mustang.
The site says demand for the Mustang keeps its used-car price reasonable, that one could expect to pay $12,000 to $24,000 for a used version. Not bad for a V-6 or V-8 engine, and the neat retro styling of recent models.
If you're selling a used car and it's a Mustang, congratulations. You're better off than most in the market to sell a used vehicle.
Split between American and Import in Selling a Used Car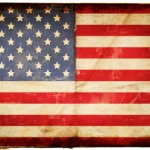 To sell your car, the fact that it's homemade or built overseas doesn't seem to matter.
Looking at the list broadly, something that jumps out is the split between American models and otherwise. Chevrolet, Ford and Jeep carried seven of the 15 used cars on the list.
Chevrolet carried four, while Toyota has three on the list. Volkswagen, BMW and Nissan had one each.
When thinking, "Got to sell car," hope that it's a Honda. No. 2 on the list is the Honda Civic, followed by the Honda Accord.
Honda's reputation for reliability and fuel efficiency continues to resonate with people buying a used car, something those selling a used car would be wise to take advantage of.
MyRide.com says those out to sell cars can expect to get $9,000 to $16,000 for a used Civic, and $14,000 to $20,000 for a used Accord. Both models come in smart sedan, coupe and hybrid versions.
No. 4, the Ford F-150, is rather a surprise considering gas prices. Used car information indicates that some people need a full-size pickup truck, whether for work, play or otherwise.
It's been the best-selling truck in the United States for three decades, so if you own one your ability to sell your used car is greatly improved. The interest seems to be there.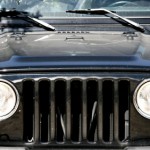 Selling a Used Car to the Right Segment of Buyers
Another surprise is the Jeep Wrangler in fifth place. Just as some people must have a big truck, others think they have to own a vehicle truly off-road able. Expect to get $10,000 to $24,000 for a Wrangler when you sell your car if it's this model.
The next six on the list vary greatly, from luxury to sports cars to a full-size pickup truck to several Toyota models including the ever-reliable Camry – a perennial top model when it comes to selling a used car.
The BMW 3 Series placed sixth, the Chevy Corvette seventh. The BMW 3 Series offers choice in varied styles, from coupes to convertibles to wagons.
The Corvette maintains its V-8 engine-only stance, and you can expect to get $34,000 to $48,000 in selling your used car if you're willing to part with an American icon.
The Toyota Camry placed eighth, lower than expected by auto experts. More surprising is the Chevrolet Silverado at ninth; perhaps large truck lovers think Silverado owners are ready to sell a car fast to save at the pump – and the price will be nice.
Following were the Toyota Tacoma and the Toyota Corolla, two very dependable models in the Sell Car and Sell Car Fast World.
Concluding the MyRide.com list is, in order, the Nissan Altima, Chevrolet Impala, Chevrolet Camaro and Volkswagen Jetta.
Interest in a used Impala and Camaro is different because neither is known for great fuel efficiency. Recent-edition Impalas are not all that sexy outside, but comfortable inside; the Camaro maintains V-8 power, but interest seems to have waned in recent years.