Orange County, California shined brightly starting around the turn of the century, with a World Series win by its perennial runner-up Angels, a movie and popular television shows named after it, and even the Anaheim Ducks won the hockey's Stanley Cup.
It was so popular, it became known simply as "The OC."
Back to the Future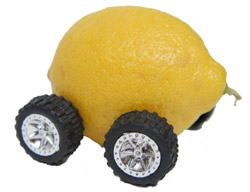 It seems that the OC is reverting back to its mid-1990s form, with cash shortages not only by local government agencies, but also wealthy residents who made a ton off stocks or the booming housing market.
Well, the housing bubble burst and the stock market has taken a tank, and going down with them are huge chunk of Orange County residents.
It's the return of the so-called Lemon County, and more and more residents there are seeking quick cash fixes. Selling your home in this market is probably not the most prudent choice, considering dropping prices and an unpredictable market.
What about selling your lemon? We're talking about cars, and it's interesting that services that buy used cars in Orange County talk about offering cash for "junk cars."
What about selling a used car that's not junk? There are plenty of them out there in the OC – the fifth most-populated county in America. That means lots of cars that can get good, cold cash for used cars in Orange County.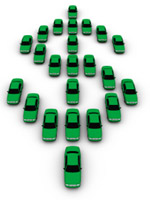 The Market for Cash for Used Cars in Orange County
Today, not everyone is hurting financially in Orange County. Those who positioned themselves well might be looking to take advantage of others' misfortune, by helping them part with valuables such as used cars.
They probably scour extensive classified listings in the Orange County Register or the Orange County Auto Trader, looking for that poor sap who must part with his Mercedes in Manhattan Beach, or a Lexus in Laguna Beach.
These folks most definitely are ready to present cash for used cars in Orange County – if you're not too picky about the final price.
On your side is the fact that local media outlets have reported in recent months that new-car sales in Orange County have been terrible. With the uncertain economic forecast, people are either holding onto their cars longer, or buying used.
That expands the market – and your odds for cash for used cars, Orange County.
The Orange County Register reported that from May 2007 to May 2008, new-car sales in the OC dropped more than 18 percent.
Your Model's Impact on Cash for Used Cars, Orange County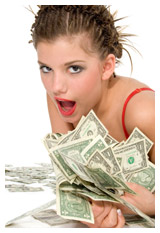 The same Register article offered insight into which types of cars Orange County residents want – or no longer want. Take notice of these vehicles to ascertain whether it's good or bad for you in your "cash for used cars Orange County quest."
Gas guzzlers are out – duh. Registrations of new trucks in May 2008 were down 30.4% compared with a year prior. Subcompacts like the Honda Civic and Toyota Prius grew in sales by 3%.
Strikingly, sales of Kia models soared 69% upward during the year ending May 31, 2008 in Orange County. The most popular was the Rondo, a small SUV that gets 26 miles per gallon on the highway and has a starting price of $17,045.
Mini, Volkswagen, Buick, Mazda and Hyundai also saw increased sales in Orange County through May. Scion is the most popular brand in the OC, but its sales fell 19.9% through May.
If you own a vehicle with increasing sales as outlined above, you're in great shape to get cash for used cars, Orange County, and fast. If your car is listed as among those with declining sales, well, perhaps you should start looking for that old baseball card collection in the attic.