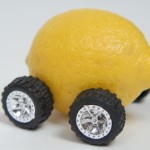 In selling a used car, reliability plays a huge role, regardless whether you're selling an old Volkswagen bug, or a relatively new and shiny Lexus.
At the start of each new model year each fall, Consumer Reports, a trusted source for all things consumer, releases its Car Reliability Survey. Not all car owners stash away the survey because most owners have no idea when they might be selling a used car.
But its results can be telltale whether your used car sale will go smoothly, or if you're in for a prolonged effort.
Used car buyers want a vehicle that is dependable enough to get them to work, school and play, consistently.
The Consumer Reports survey looks at new models, but with information gathered during the spring of the previous model year. The survey this year considered responses from Consumer Reports readers for more than 1.4 million vehicles.
That's an enormous amount of vehicles and indicates the survey results are trustworthy, particularly if you're in the mode to sell a used car.
Most Reliable Cars and Selling a Used Car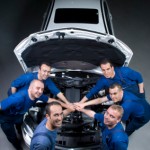 The magazine's top picks in each segment is interesting to look at:
Small Car: Scion xD
Family Car: Toyota Prius
Sporty Car, Coupes & Convertibles: Lexus SC
Upscale/Luxury Car: Infiniti M35 (rear wheel drive)
Wagons & Minivan: Toyota Matrix
Small SUV: Honda Element
Midsized SUV: Honda Pilot
Large SUV: Toyota Sequoia
Pickup Truck: Toyota Tundra (V6)
Think about how many of the most reliable vehicles are Toyota's: four from its parent brand, plus Lexus is the Japanese automaker's luxury wing, and Scion is its small car maker. Additionally, every single top pick is an import.
While not in the top picks list, Ford proved to be the most reliable American brand, Consumer Reports reported.
When you start the process to sell a used car, understand its pros and cons. If a notable source such as Consumer Reports notes that it's reliable, or very fuel-efficient, or just plan cool, show it off to potential buyers. After all, you want the most cash for a used car as possible, right?
For example, the current Consumer Reports survey also ranked automakers as a whole. The list this year was topped by Scion, followed in order by Acura, Honda, Toyota and Lexus.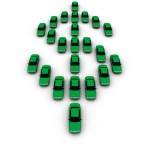 Applying Reliability Reports toward Selling a Used Car Wisely
It's clear that if you have a Toyota or any of the company's spinoffs, the reputation is built strongly to use reliability as a key selling point. In selling a used car, you are marketing its strengths and must rely on them to get top dollar.
Something new in the Consumer Reports survey is a first look at hybrid vehicles. So many people bought them last year, and so many are brand new models, that few reports are out there yet.
Consumer Reports had sufficient information about nine hybrid models, and they all rated above average in predicted reliability. For the American cars, Ford Escape Hybrid and Mercury Mariner Hybrid small sport utility vehicles rated above average in predicted reliability.
Being fair to the Americans, some Japanese models were singled out in the survey. For example, three Toyota models fell to below average – the Camry V6, Tundra V8 four-wheel drive, and the Lexus GS all-wheel drive.
For Chevrolet, the redesigned Malibu fared well. Elsewhere in General Motors, the Buick Lucerne V8 and Pontiac C6 were rated above average for reliability.
Used cars and reliability walk hand in hand when you're trying to sell a used car. Not everyone does the research before buying a used car, so it is up to you to inform them. Learn about how your used car stacks up, and let it be known.