If you are ready to take on the process to sell a used car in the Greater Los Angeles area, take comfort in the fact that up to 17 million people live in the region – with a whopping 14 million drivers, an estimated 3.1 per household.
Getting good cash for used cars in Los Angeles should be easy…Right?
You Have to Sell What People Want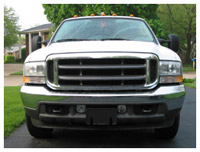 Well, it's good to know which used cars are in demand. It goes without saying that your ability to get good cash for used cars in Los Angeles is limited if you're looking to sell that '69 VW van with the rusting roof.
Several sources say the Toyota Camry is the most popular used car in the Los Angeles area. The Honda Accord is also sought by used car buyers.
Through 2007, the Ford F-Series truck held its demand and remained a popular car in the area, however high gas prices are starting to chip away at used truck sales.
Aside from make and model, think about your vehicle's color. It's going to be a challenge to secure cash for used cars in Los Angeles if your car is burnt orange.
Sources say the most-popular vehicle colors in Los Angeles are silver, white, and black. Los Angeles is a very diversified area, but that is not reflected by Angelenos' favorite car colors.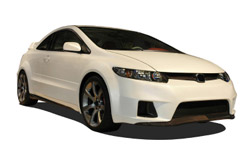 Popular Choices for Good Cash for Used Cars in Los Angeles
Selling a used car in Greater Los Angeles is easier if you take the time to discover demographic details.
What do Angelenos desire most from a used car? Today it's a no-brainer that fuel economy is a huge factor.
This is evident while reviewing the list of the most popular used cars in Los Angeles. Among the top are Honda's Accord and Civic; Toyota's Corolla; and the Nissan Altima.
But area families are still enamored with people movers, the Dodge Caravan / Grand Caravan and Chevy TrailBlazer are still selling well used.
The Ford Mustang is also among the most popular cars in Los Angeles, especially in recent years when Ford went retro with that model.
Your odds of getting good cash for used cars in Los Angeles increase considerably if you're looking to sell any of the models listed above.
It's somewhat surprising that Porsche or Mercedes-Benz are not among the most popular used cars in Los Angeles. Perhaps owners of those vehicles are less likely to sell, impacting used version sales figures.
Market Appropriately to Secure Cash for Used Cars in Los Angeles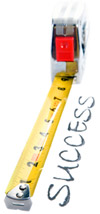 If your used car is not mentioned above, don't be alarmed. You just need to find the right buyer to get the most cash for used cars in Los Angeles.
The Los Angeles metropolitan area has a total area of 4,850 square miles – a lot of land to cover for commuters, and for you to scour for buyers to best sell your used car.
Focus on marketing points. If you took good care of your vehicle, hopefully you saved service receipts and can prove to your buyer how well-maintained the car is.
Getting good cash for used cars in Los Angeles, you need to sell your vehicle's strong points, and sell them hard.
Fuel economy is king today, so if your car gets good gas mileage, don't forget to mention that over and over.
Finally, if it's cash for used cars you seek, and not a check or money order, you need to market your vehicle to get as many buyers interested as possible.
The more choices you have, the better. You can be picky about who you sell to – and how they pay.