It's hard to imagine anything more frustrating to your everyday flow of life than a car failure. 
A vehicle that breaks down or won't start is disruptive to regular daily routines and the best-laid plans.
When you can't get to where you need to go you are forced to arrange alternative transportation. Then there's the unknowns: the cost; and can you trust the mechanic and their recommendations?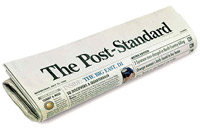 The Changing Face of the Warranty
Insurance to limiting your hassle is the warranty. Generally associated with new cars, warranties have grown in popularity and now often cover used cars.
In fact, a March 10, 2008 headline in the Post-Standard of Syracuse, New York, read, "Warranties tilt in favor of car buyers."
The article stated, "Warranties are becoming more important as the slowing economy forces more consumers to hold on to cars longer."
In recent years, the median age of automobiles in America has increased annually, today the average auto is 9 years old.
The old typical five-year, 50,000-mile warranties have been expanded to deals for seven years or 70,000 miles; or even 10-year, 100,000-miles. 
What Consumers Want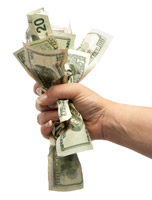 Buyers are becoming more interested in warranties, and are paying less attention to "extras" like sunroofs and supercharged stereo systems.
Car buyers are also becoming more likely to invest in an extended-service contract. Such contracts cover items beyond a factory warranty, such as electronics.
According to the Service Contract Industry Council, about 5 million people buy extended warranties annually, and the contracts usually cost about $750 to $1,500.
The Car Industry is Listening
In early 2007 General Motors announced it would extend its five-year / 100,000-mile powertrain warranty to used cars dating back to the 2002 model year. A move aimed at making them more competitive with Japanese carmakers.
Their website now states, "When you purchase a 2003 through 2008 model year GM Certified Used Vehicle, it comes with a transferable 100,000-Mile / 5-Year Powertrain Limited Warranty* with no deductible. It's a whole new level of value, confidence and protection."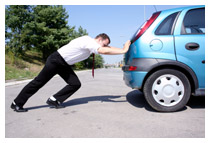 The automotive industry understands the value of the warranty and is using that value to its competitive advantage.
Chrysler is offering a lifetime powertrain warranty, covering the engine, transmission and drivetrain.
It's not just American automakers keeping up with their Japanese competition. Hyundai, a Korean company, offers a five-year, 60,000-mile guarantee for most car parts, and 10-year, 100,000-mile coverage of their engines.
Your Used Car Deserves Protection Too
Warranties are no longer limited to new vehicles.  Some companies, such as Warranty Direct, specialize in used-car warranties.
No one is happy when their car breaks down. However good warranties or extended-service contracts offer a peace of mind.
Be Sure to Research Your Warranty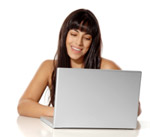 Researching your warranty is every bit as important as researching the vehicle you want to purchase. A good warranty can be priceless.
For the past 10 years Hyundai has offered a 100,000-mile powertrain warranty, and the Consumer Federation now ranks its basic warranty as "very good."
Also very good according to the Consumer Federation are Audi, Mitsubishi, Saab and Volkswagen.
On the other hand, Chrysler, even with its lifetime powertrain warranty, is consisered "average."
As a rule, Japanese carmakers don't offer long warranties. The Consumer Federation, for example, ranked Honda's overall warranty covering the powertrain for 60,000 miles as "very poor."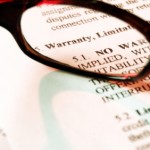 Read the Fine Print
As with any contract, be sure to know what a warranty does and does not do before signing. Exclusions (that means the fine print folks) are particularly important.
For example, forgetting to change the oil by a warrany-specified date could cancel the warranty. Also, some have deductibles, and others have coverage limits.
Remember you are essentially buying insurance for your auto, only a different kind: one that protects you from surprises should your vehicle fail.