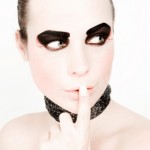 It's deep into fall 2008, with the winter and New Year fast approaching, so model year 2009 cars have been on roadways for weeks. What can we gather about the new models, and how might it affect both buying a new car and selling a used car?
Style changes have proved historically significant for many auto models. Think Ford Mustang from 1973-on – compared with the classic 1960s models before them. It took Ford many years to learn from its mistake(s); and those who owned older versions were disinclined to sell a used car.
That can change the dynamics if you own a 2008 or older model of one particular car, and its redesigned version is not as popular. If you're beginning the process to sell a used car, your older model might just get a bump up in value.
However if the redesign is a hit, prices of previous generations of the car can fall as buyers can gravitate toward the 2009 model.
As a used car owner you have little control over this, other than to send a note to the automaker either praising or cursing them for the changes. Are you in the market to sell a used car? Then it might behoove you to learn about model style changes.
Selling a Used Car vs. Price vs. Demand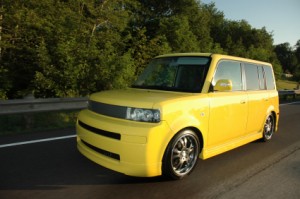 The 2009 model year is interesting to watch considering the auto industry's struggles not only the entire previous year but particularly in recent months. September and October sales were historically stagnant, and some automakers are fending off bankruptcy.
Despite slow sales, several automakers are standing pat with few changes, including Buick, Mercury, Jeep, Lexus, Scion, Smart, Land Rover and Volvo. Hummer will add only the new H3T pickup version to the H3, and Saturn added an upgraded hybrid option to the Vue.
Some auto industry experts disagree with Scion. They say the remade new Scion xB has far less character than original versions. If you're looking to sell a used car and it's an xB, don't be surprised if offers exceed your expectations. Add to that the fact that more buyers are looking for used yet newer-than-classic cars.
Most automakers surprisingly plan to offer new products and multiple redesigns. Taking considerable heat is Acura, which tinkered with the 2004-2008 generation of its popular TL by adding a chevron grille. Critics say Acura is going overboard trying to present a more sporty visual appearance.
Selling a used car and you have an Acura TL from the past few years? There may be more buyers than expected.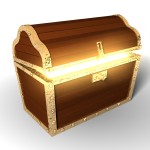 Yet Unknown in the Sell a Used Car World
The jury's still out on several makeovers. They say in politics, charisma means an equal number of people love you as hate you. Here are some redesigned models causing a fuss among automotive watchers:
Chrysler Sebring
Dodge Viper
Subaru, particularly the Impreza and Forester
BMW, both 5 Series and 7 Series
Mazda 6
Selling a used car today, if you own a modern yet older version of the vehicles above, keep an eye out for media reports regarding sales or prices. Beyond exterior styling changes, some new changes to known vehicles can have an impact, among them:
Ford Mustang enthusiasts might want to see the new glass roof option. Chevrolet's large Silverado pickup will come in a hybrid version. Cadillac sets its new 556-horsepower, V8 engine into the CTS-V.
Saab's 280-horsepower Turbo X SportCombi has been called a pseudo station wagon. And several large trucks or sport utility vehicles will come in hybrid versions, among them the GMC Sierra pickup, Cadillac Escalade, Chrysler Aspen and Dodge Durango.
Visit our site at http://www.cash4usedcars.com and get cash for your car quickly!