In today's automotive world, changing models into new configurations or classes hardly surprise the motoring public. The consumer expects to see more fuel economy and better technology in smaller vehicles.
But one of the strangest areas to add more classifications is the minivan. 
What Exactly is a Compact Minivan?
By the 2007 model year, only two compact minivans remained on the American market, the Mazda5 and the Kia Rondo, and in the years before that pickings were slim.
The history of the small minivan dates back to the late 1980s-early 1990s, with the Mitsubishi Expo and Nissan Axxess, according to Wikipedia.
The Mazda5 is called a four-door minivan, while the Kia Rondo is mostly listed as a four-door wagon.
What the compact minivans have in common is their appearance as a hybrid between a minivan and station wagon.
It's as if the automakers believe families appreciate everything a station wagon can offer…they just don't want to be seen in one.
Therefore – voila! – the consumer got a tall station wagon, renamed as a minivan.
It seems to be working, at least for the Mazda5, which was so successful in 2008 that Mazda hardly changed anything for the 2009 model year.
Basically the Mazda5 is based on the compact Mazda3, albeit longer and taller, and with seating for up to six.
All three models, the Sport, Touring, and Grand Touring, are motored by a 2.3-liter, four-cylinder engine getting up to 159 horsepower. With 21 to 27 miles per gallon for a vehicle that can carry some weight, the Mazda5's popularity is understandable.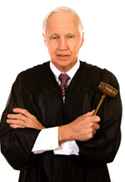 Judge Your Van by its Length
So how can you tell the difference between the types of minivans?
The first minivan to gain large-scale acceptance in America was the Dodge Caravan/Plymouth Voyager. They were descendants of full-size vans such as the Ford Econoline.
So basically the minivan boom began with the large minivan segment. The Chevrolet Astro, GMC Safari and Ford Aerostar followed shortly thereafter.
From there, minivans are basically segmented according to length.
There are four types of minivans
1. Large – More than 180 inches
Chevrolet Astro, GMC Safari, Ford Aerostar
2. Compact – Between 165 – 180 inches
Mazda5, Kia Rondo
3. Mini- Less than 160 inches long
Toyota bB, Nissan Cube
4. Micro – Tall city cars with heightened hatchbacks.
Hyundai Altos, Chevrolet Matiz
Some argue these models, such as the Hyundai Atos and Chevrolet Matiz, should be classified with other small cars, and not with vans.
You don't see many microvans on American roads, as they are essentially Japanese kei cars, built for affordability and business uses.
Where the Compact Minivan is Going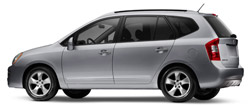 So what can we expect of the compact minivan? Let's take a look at the Kia Rondo, introduced in the United States for the 2007 model year.
Kia calls the Rondo a crossover, but many auto watchers say its more like a car than a sport utility vehicle. It is the most affordable vehicle in North America to seat seven people.
For the price it comes with a nice standard package, many of them family-friendly, including:
Air conditioning
Power windows and door locks
A complete air bag package
Four-wheel disc brakes
16-inch allow wheels
Electronic stability control
Child safety seats and door locks
Front and rear 12-volt outlets.
The big difference between its biggest (only?) competition, the Mazda5, is that it has no sliding doors. Side sliding doors became popular, almost standard, on minivans in America in the 1990s.
Will more competition surface? If so, would it remain in the compact minivan class, or would a fifth type of minivan surface? (Man, we hope not).
How many kinds of minivans can the market bear? It would be hard to imagine many more, considering the automotive trend shift to smaller, more fuel-efficient vehicles.
But the Mazda5 keeps doing well, offering a glimmer of hope for the niche.