In 2008 it's bad enough that consumers are punishing carmakers by holding off on new purchases – not the fault of automakers, per se, as oil companies and mortgage bankers carry a good chunk of the blame.
Nonetheless automakers are taking substantial and prolonged hits, perhaps equaling damages sustained by the homebuilding industry.
And when you're down, look out for antagonists ready to pounce.
Auto Industry is taking A Beating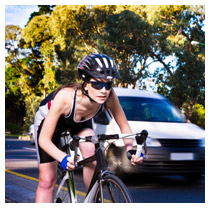 Environmentalists, no-growth advocates and bicycle riders alike seem to be relishing the opportunity to kick a dying dog. Everyone who ever hated cars is chipping in. Read more