When it comes to comparing the best used compact trucks to buy or sell, the Toyota Tacoma often tops the list. 
The reasons are evident, a strong reputation for reliability, a mother company known for delivering quality vehicles, and plenty of choices. 
Buyers envy these attributes, and sellers are aware of the demand.
Built to Last
Image from Wiki Cars
Durability and quality are important to consider for Toyota Tacomas purchased this century.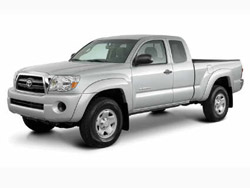 Gas prices are driving owners to sell their SUVs and pickup trucks, and used car buyers don't want to take unreliability along with large bills at the pump.  Read more